Here's the deal: Get a Brand New  Styled Tohatsu Outboard Engine
Quick Specs: 3.5hp, Manual Start, Tiller Handle, Short or Long Shaft of your choice
Why not part exchange your old outboard for a nice shiny new one?
With Bill Higham Marine's New Revolutionary part exchange deal you can!!
It's this simple, hit buy it now, then send us your old engine (or we can get it collected), and as soon as it arrives we'll send out your new replacement Tohatsu outboard motor, all oiled up and ready to go!
OK you've got some questions first, we get that, here are some common Q&A's:
Does it matter if my current engine has a fault? – NO
I can't package my old engine! – NO problem,
we can send the new engine out first and you can use that packaging, we'll even take care of the return postage costs in some instances.
Does my current engine have to be the same as the one i'm buying – YES
it has to be the same or similar HP (if you aren't sure then get in touch – we're pretty flexible on this point to be honest!).
Shipping engines around the UK including taking part exchange is what we do, we've been at it now since 1997 when we were the first UK company to offer mail order outboard engines, so rest assured that we have this process dialed in, and we make it really easy for you. 
Well what are you waiting for? get clicking!
Full 7-year Parts and Labour Warranty
We at Bill Higham Marine have been outboard engine specialists for 45 years and we are HERE in the UK
– just pick the phone up and speak to us we really know our stuff!
Product Description
These portable best-sellers have been upgraded with newly designed top and bottom cowl based on the Tohatsu Design Philosophy for Marine Products of Simpliq with ergonomically designed front and back carrying handles. Now you can store your engine on 3 different positions without worrying about oil spillage.
*Please refer to Owner's Manual for storage and transportation.The 3.5 hp is lightweight and has a four point vibration absorption system to minimize vibration. And with sensational fuel economy, this compact little 3.5hp engine has it all… making it one of the best choices available for portable outboard power.
Tohatsu 3.5 hp 4-Stroke Benefits
Newly designed top and bottom cowls based on Tohatsu Design Philosophy for Marine Products

3-way storage positions without worrying about oil spill

Newly designed front and back carrying handles for easier transportation

Water cooled and thermostatically controlled cooling system for consistent engine temperature

Digital CD ignition system for easier starting, quicker throttle response and smoother trolling

Forward-neutral shifting with 360° steering

Easy to check oil level gauge indicator located on the engine's side

Light and compact

Ultra-low emission, EPA and CARB 3-Star rating approved
FEATURES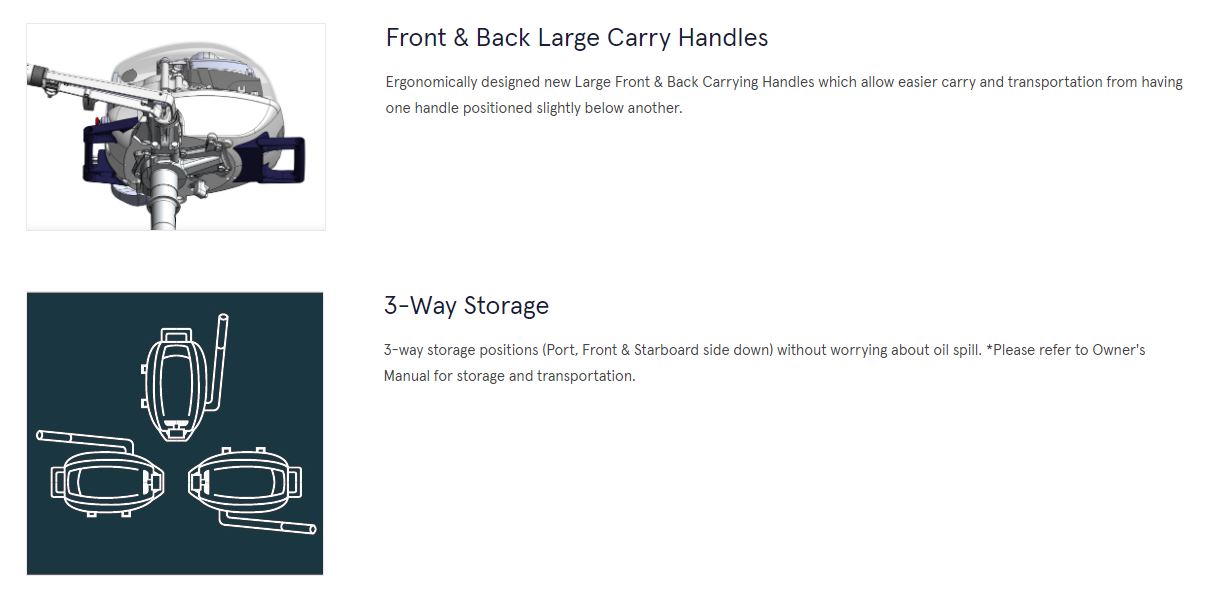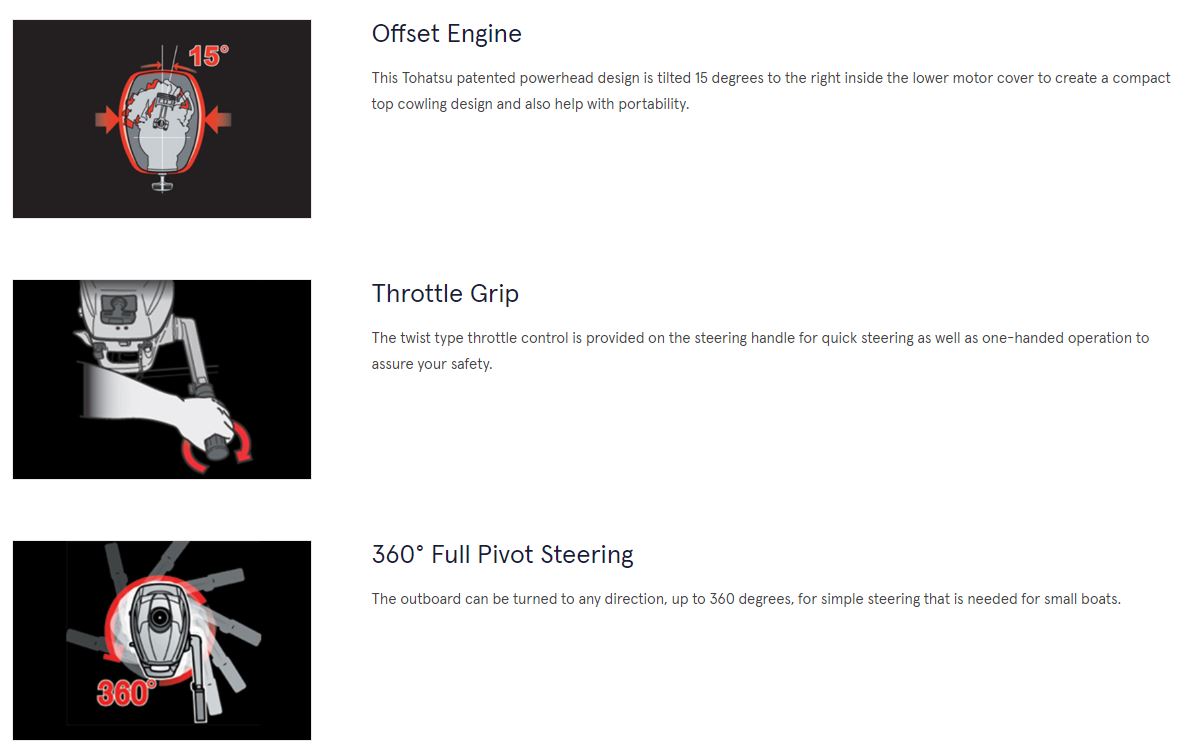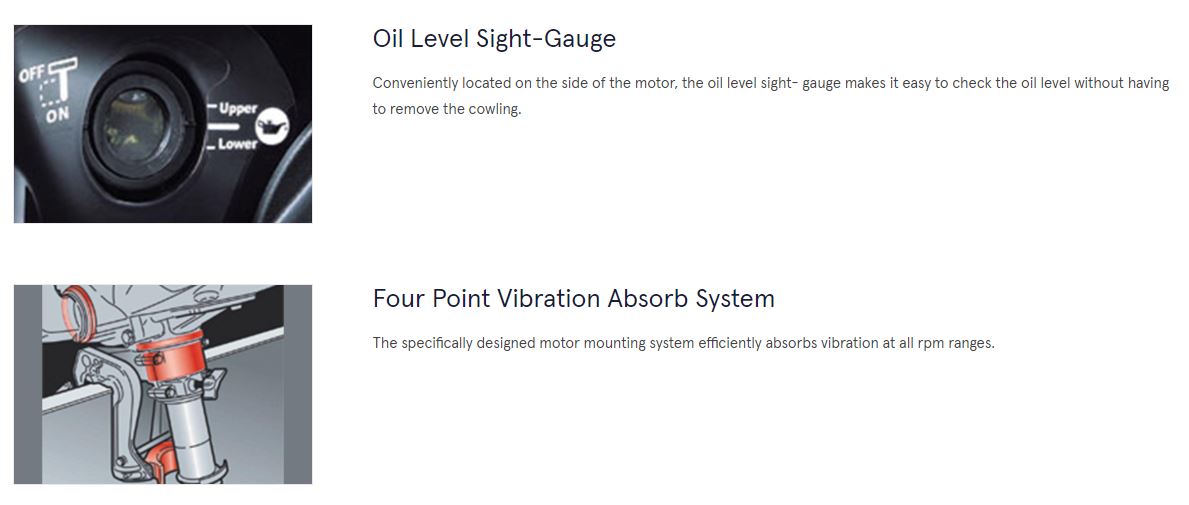 *12 months 0% finance - 50% deposit, pay the rest over 12 months with NO INTEREST!!!
*Next day Insured mail order service - We were the first to offer it, and we're still the best!
*Part exchange OUTBOARD SCRAPPAGE scheme - for your old outboard (any age, any condition, the same HP as advertised)
*Outboard fitting service - We offer the best, most concise outboard fitting service in the UK, if you're proud of your boat, then come to us!!!