Description
Brand New Mercury Outboard PRO XS Engine
Quick Specs: 300hp, 4.6L Displacement, Electric Start w/ Smart Protection
Mercury Pro XS® outboards are engineered for those boaters who demand ultimate performance – anglers competing on the highly competitive tournament trails and powerboaters who simply crave speed and acceleration. Exclusive components and tuning extract every ounce of performance from each Pro XS model so you can take it to the limit.

Unmatched Power and Speed
The V8 and V6 Pro XS outboards perform like no other, with a dual overhead cam design that delivers instantaneous throttle response and immediate power.
Superior Fuel Economy
Advanced Range Optimization improves cruise-speed fuel efficiency by automatically adjusting fuel delivery so seamlessly the operator won't feel or hear it.
Lightweight Heavyweight
4.6L V8 and 3.4L V6 Pro XS outboards offer a combination of ample torque and less weight – ideal for heavier loaded boats.
PRO XS ADVANTAGE
Ultimate Performance: No outboard gets from zero to wide-open quicker than a Mercury Pro XS with 4.6L V8 and 3.4L V6 muscle. This is performance that will rocket your rig out of the hole and to the next hot spot in an instant.
Squeezing Speed from Fuel: Mercury V8 and V6 Pro XS models transform every drop of fuel into performance to deliver excellent economy at cruising speed and wide-open throttle.
Tournament-Winning Torque: More displacement delivers more torque and Transient Spark technology optimizes spark timing to boost that torque during hole shot.
Smart Charging: A powerful alternator provides net charging output of 20 amps at idle and 85 amps at wide open throttle. Idle Charge battery-management technology automatically increases idle rpm to boost alternator output and recharge low batteries.
FEATURES
Active Trim
Active Trim makes boating easier and more enjoyable by automatically trimming outboard engines. Active Trim simplifies boat operation while improving engine performance and decreasing fuel costs.
Active Trim is compatible with all current SmartCraft-capable Mercury outboards (40hp and above).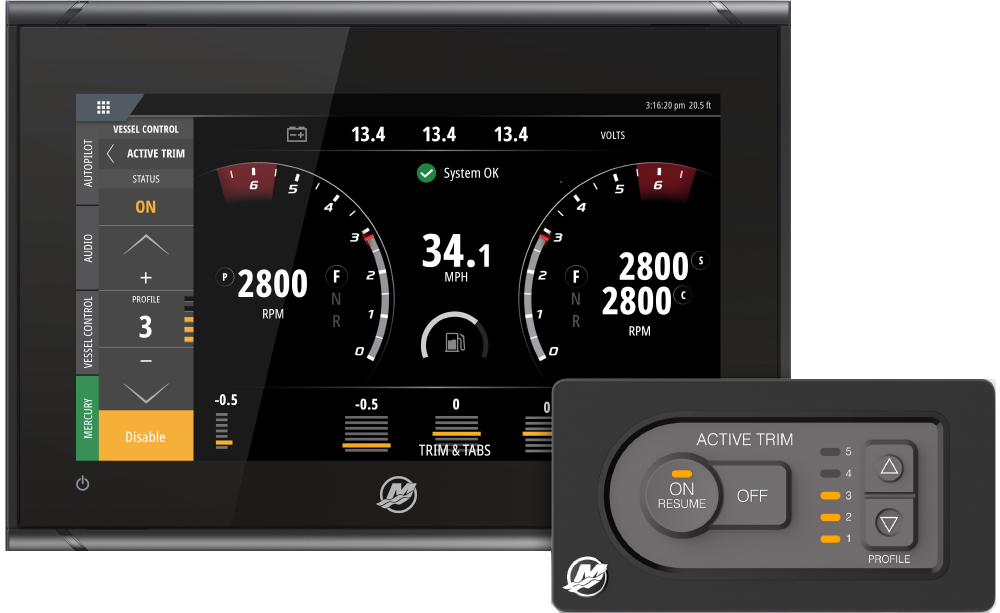 VesselView Mobile
VesselView Mobile allows boaters to use a mobile device (smartphone or tablet) to connect with their Mercury outboard engine(s). The plug-and-play module connects via Bluetooth, providing quick, convenient access to your engine's data.
VesselView Mobile is compatible with all SmartCraft-capable Mercury outboards (2004 and newer, 40hp and above).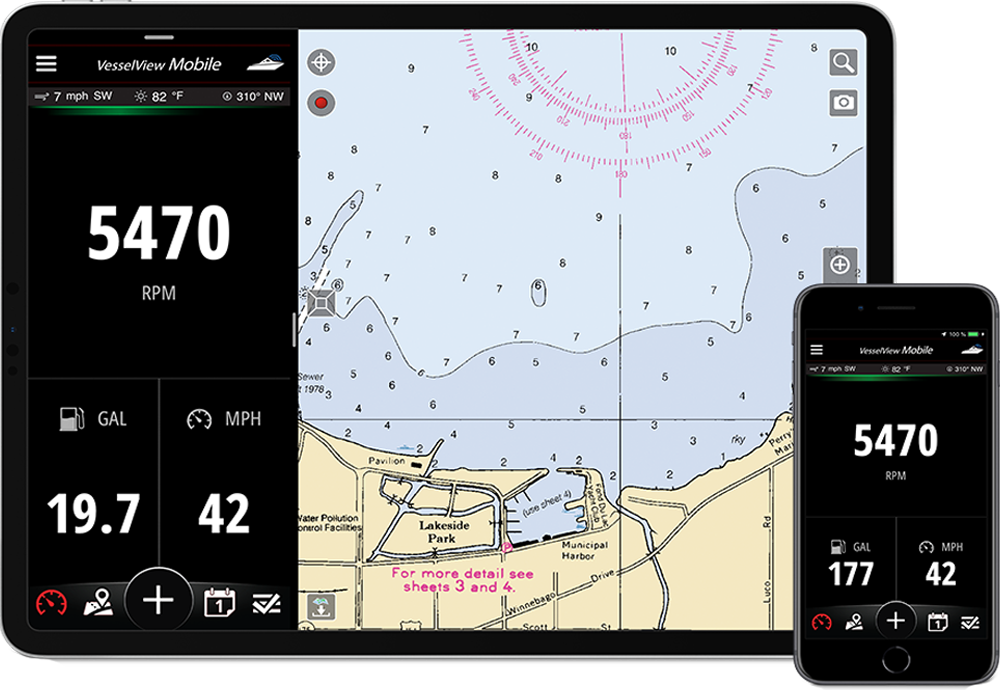 VesselView Link
VesselView Link integrates an existing multi-function display with Mercury engine(s) to place information and control at the driver's fingertips. Its user interface is easy to navigate, and it integrates chart-plotter, sonar, radar and more into one display.
VesselView Link is compatible with all SmartCraft-capable Mercury outboards (2004 and newer, 40hp and above).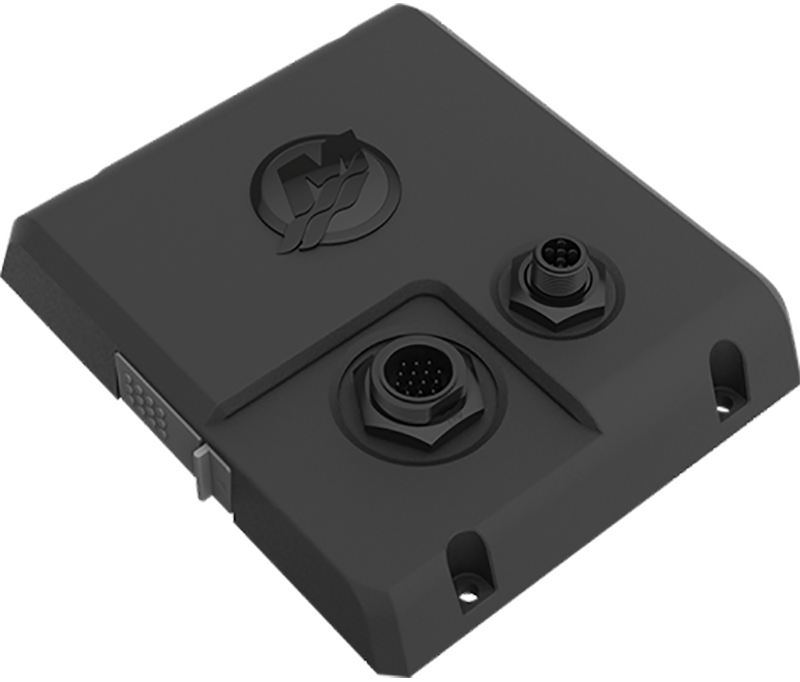 DTS Hot Foot
A Digital Throttle & Shift (DTS) Hot Foot pedal allows you to keep both hands on the wheel during high-speed runs. DTS provides precise handling, seamlessly connects with compatible displays and delivers instant response and total control with no hesitation.
DTS Hot Foot pedal is compatible with 200 – 300hp Pro XS outboards.